Full Stack Engineer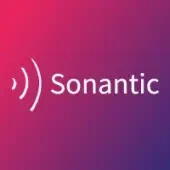 Sonantic
Software Engineering
Remote · London, UK
Posted on Friday, June 30, 2023
Company Overview
At Sonantic, some of the world's most talented researchers, engineers, and operators are shaping the future of artificial voice. Our diverse and dedicated team works in collaboration with actors and industry experts to develop tools that empower creators and incorporate human-quality AI voice into all aspects of their workflow. If you are curious about the Origin Story of Sonantic, have a read here.
What does your future sound like?
Sonantic is looking for world-class talent ready to tackle challenging projects that will ultimately enable immersive storytelling to be produced at scale. With a core focus on quality and service excellence, Sonantic's text-to-speech solutions will be at the foundation of the best voiced products and services of the future.
You'll be responsible for
Designing, building, and maintaining our APIs, services, and product
Talking to customers and developing new features to meet their needs
Optimising applications for speed and scale
Building internal tooling and systems for our researchers
We're looking for
4+ years of relevant experience
A generalist who can solve problems end-to-end and pick up relevant knowledge along the way
The ability to write high-quality code across our stack - we use Python on the backend (FastAPI/Starlette), Postgres as our database, and TypeScript/JavaScript with Vue for frontends, but knowledge of any modern Python/JavaScript web frameworks is what we're looking for- Strong skills across engineering, security, design, and testing
Interest in AI/ML, but no previous experience required
Great if you have these too:
AWS
Terraform, Docker, Kubernetes
Audio experience
Employee Benefits:
Working alongside a talented team within a friendly atmosphere
Attractive employee options scheme and performance based bonuses
Customisable benefits package
Flexible holiday allowance
Apply Now!
Send CV & cover letter to [email hidden]
If there is anything else you'd like to know about the company, team, or role, let us know.
We'd love to hear from you!