Account Development Manager, Cybersecurity (commission)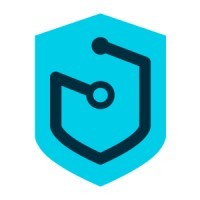 MicroSec
Germany · Remote
Posted on Friday, July 14, 2023
*What if you can safeguard the future of all technologies? *
Today, most of the systems are connected, automated, and remotely monitored/controlled. Be it Industrial or commercial, automation with connectivity has a huge impact on evolving sectors including HealthTech, AgriTech, Industry 4.0, Satellite, Defense/Military, 5G, and Smart cities. These are prone to cyberattacks due to various limitations in computation, bandwidth, and advances in Quantum computing.
Microsec (www.usec.io) has built an enterprise cybersecurity platform that protects against such attacks by facilitating mathematical and computationally optimized encryption algorithms supporting Post-Quantum Cryptography with Machine Learning. To protect from Zero-day attacks, the platform also enables a Machine-learning/AI-based Anomaly detection system that can run on the smallest microcontrollers to the largest supercomputers. An incredible team of various scientists and engineers from across the world has joined the incredible journey to build this technology. The team is looking for its next rockstar candidates to take the company to the next level and safeguard the future of all technologies.
MicroSec (www.usec.io) is looking for a driven, passionate, and outgoing Cybersecurity Account Development Manager for its fast-growing IoT & OT Cybersecurity business to help its expansion in Germany and other parts of Europe. This person should be naturally very curious, loves technology, and is B2B-minded. This person will hunt/manage leads, set up distribution channels, and close end customers.
What you'll do
Sales & Business Development
Look for new customers, building an effective pipeline and identify opportunities that are profitable
Develop and implement sales strategies for new customers and nurturing existing business
Prioritizing key accounts and establishing strong contacts with existing customers and growing the business within the account
Create sales proposals and make presentations to customers
Drive the entire sales process from targeting accounts, identifying solutions and to closing the sale
Articulating the value of Microsec product suite offerings to commercial prospects
Updating CRM and submission of weekly reports
Reporting back to Microsec HQ and its management team
Work cross functionally within the company to communicate with all stakeholders to ensure customers' success
Working towards Key Performance Targets
Support Marketing team in providing relevant materials for publishing
Participating in events and conferences to generate leads
*Who you are *
Must have more than 3 years of works experience as Account Development Manager or relevant role in the Cybersecurity domain
Must have knowledge of relevant Cybersecurity products, solutions and verticals
An extensive network in the industry across Germany and Europe
A proven track record of success in target driven environments.
Able to build and execute on an account plan with a security approach
Able to conduct product demonstrations and apply solution-centric sales methodology
Experience in selling integrated cyber security solutions (hardware with software products) in large or complex deal in commercial sector
You possess startup DNA, which means you're a hustler and thrive in establishing structure amidst ambiguity
Strong business skills and knowledge. Must have deep understanding of typical enterprise cybersecurity technology business models and GTM strategies across multiple disciplines including Field Sales, Indirect Sales, Marketing, and Post-Sales Customer Success / Professional Services
Superior analytical and problem-solving skills with a focus on attention to detail, pattern recognition, insight generation and ability to process information quickly to deliver against tight deadlines
You have the ability to establish trust quickly, whether that be with customers, partners, peers and team
Strong ability to lead cross-functional teams through influence
Determination to own the outcome and be self-motivated and directed
Good interpersonal, communication and presentation skills
To apply, please mail your CV to [email hidden] and [email hidden]