ML-Ops/ML-Engineering Lead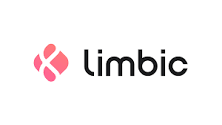 Limbic
Software Engineering, Operations, Data Science
Remote · London, UK
Posted on Friday, June 30, 2023
Limbic is making personalized mental healthcare available to everyone, everywhere.
Using artificial intelligence, we've built a virtual therapy assistant to support patients and clinicians throughout the care pathway. Our innovative AI in combination with the unique data we are collecting has proven to be our key differentiator.
We're growing quickly and we're backed by top-tier investors, as well as Innovate UK, Digital Health London, Entrepreneur First, and the European Commission.
It's challenging. We're ambitious. And we're helping one another achieve our best and make real impact in the world.
As the first ML/ML Ops Engineer at Limbic you will lead the development of our ML Ops infrastructure and take ownership of the general processes to manage the full life cycle of our ML projects.
You should apply if you are passionate about ensuring that ML projects go beyond intellectual exercises to have real world impact and improve the lives of vulnerable patients.
You will work closely with our research team to ensure that our cutting-edge ML finds its way into the product so that patients can benefit from these innovations. As such you will play a critical role in the evolution and growing sophistication of our AI product.
What you will be working on:
Define & implement our ML Ops strategy
Develop & maintain the infrastructure and tools that allow us to deploy and monitor our ML algorithms in production
Work with our research team to deploy models in a performant and reliable manner
Monitor & maintain our ML systems in production
Set up a robust experiment tracking infrastructure
Work with our software engineers to efficiently integrate our ML models into our wider technology stack
Work with our research team to develop and optimize ML models
Requirements
3 years+ experience of machine-learning in production
Experience with the full life cycle of ML projects, with a focus on deployment, monitoring and maintaining of ML systems
Strong software-engineering skills (especially Python)
Good understanding of ML Ops concepts
Benefits
Competitive salary
Flexibility regarding working remotely or from our central London office
Professional development budget
Twice a year company-wide meetups in Europe
Monthly fun activities
25 days PTO
Paid maternity, paternity parental leave packages
Equity share options