Unsolicited Application (m/f/d)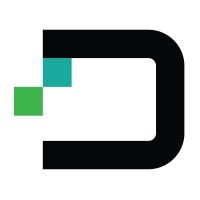 DeepSpin
Berlin, Germany
Posted on Tuesday, September 7, 2021
Unsolicited Application (m/f/d)
About DeepSpin
DeepSpin is a HealthTech startup pursuing the mission to make Magnetic Resonance Imaging universally accessible. Today 9 out of 10 people globally do not have access to this life-saving imaging modality. Through our cutting-edge technology we are going to change that. Backed by globally leading VCs, we are now expanding our world-class team. This is a fantastic opportunity to join a team motivated to bring a life-saving technology to the billions of people that currently cannot afford it.
No suitable job for you?
As DeepSpin continues to grow, we are always looking for new talent to join us in revolutionizing the healthcare market. Even if there is currently no suitable job posting that matches your profile exactly, we will be happy to check internally whether we can find a position for you. To do so, we would ask you to submit a resume and cover letter stating your preferred area of work, starting date as well as preferred salary and how you can contribute to our company mission.
We are always looking for exceptionally qualified and motivated applicants, regardless of their field or background. Other personal skills that are important to us include:
Excellent communication skills and a proactive get-stuff-done attitude
First principles thinking when diagnosing problems and applying research to a commercial setting
Passion for impactful projects and for revolutionizing the healthcare market with us
What we offer
The opportunity to truly make a difference in the world by shaping a ground-breaking product early on
A diverse and multicultural English-first office
A creative workplace with flat hierarchies and open communication among a cooperative team
Working with a highly talented team and the team of senior advisors supporting us (ex-McKinsey, ex-Siemens and ML/MRI professors) on cutting-edge techniques
An entry point into the field of AI-generated medical devices
A compensation package consisting of a competitive salary, stock options, benefits and 30 days of yearly vacation
An incredible penthouse office in the center of Berlin, free lunch with the entire team, a company laptop and drinks on Thursdays!