Head of Hardware (m/f/d)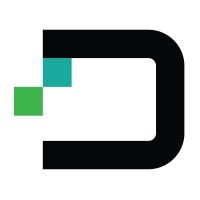 DeepSpin
Other Engineering
Berlin, Germany
Posted on Monday, January 16, 2023
About DeepSpin
DeepSpin is a HealthTech startup pursuing the mission to make Magnetic Resonance Imaging universally accessible. Today 9 out of 10 people globally do not have access to this life-saving imaging modality. Through our cutting-edge technology we are going to change that. Backed by globally leading VCs, we are now expanding our world-class team. This is a fantastic opportunity to join a team motivated to bring a life-saving technology to the billions of people that currently cannot afford it.
About the Role
At DeepSpin, you will be joining the Hardware team in the Berlin office. We are looking for a highly driven and motivated Head of Hardware to oversee and manage the MRI hardware development and implementation at DeepSpin, directly reporting to our co-founder and CTO.
Responsibilities:
In this role, you will be responsible for leading our 5 people hardware team as well as contribute to core technical deliverables yourself. More specifically, your responsibilities are:
To Hire, develop, and lead a diverse, talented team of scientists and engineers.

To lead and oversee the entire development pipeline: modelling geometries, simulating performance metrics, assembling and troubleshooting prototypes and PCBs and coding control, measurement and correction algorithms.

To design software and hardware solutions for control systems and help design the electromechanical hardware necessary to develop a completely new technological stack.
About you
Below is the background we think would best prepare you to do the job. However, at DeepSpin we value commitment and skill and for that reason our hiring process makes sure we are a good fit to each other on those, rather than on your formal background. So if you're in doubt, know we'd love to get your application!
MSc/PhD Degree in an applied technical field (Electrical engineering, Applied physics, etc)
5+ years experience in the field of Medical Technology, preferably M

agnetic Resonance

At least 2 years of hardware development and engineering leadership experience, preferably in a fast-growing team and environment
Ability to inspire and motivate to achieve self-imposed goals and outstanding results
Deep experience in a lab-like setting: designing, measuring and troubleshooting complex technical solutions
Good knowledge of measurement theory, electromagnetism, Python and simple electronics
First principles thinking when diagnosing problems and applying research to a commercial setting
Excellent communication skills, demonstrated time management and a strong commitment to personal and organizational accountability as well as a proactive get-stuff-done attitude
Preferred: postdoc or industry experience in a leading research group/company
Preferred: proven track record with publications in top journals
What we offer:
The opportunity to truly make a difference in the world by shaping a ground-breaking product early on
A diverse and multicultural English-first office
A creative workplace with flat hierarchies and open communication among a cooperative team
Working directly with the founders and the team of senior advisors supporting us (ex-McKinsey, ex-Siemens and ML/MRI professors) on cutting-edge techniques
An entry point into the field of AI-generated medical devices
A total compensation package value of up to 140.000 € per year consisting of 80.000 - 100.000 € salary, stock options, benefits and 30 days of yearly vacation
A great penthouse office in the center of Berlin, free lunch with the entire team.
Dinner and Beers on the House on Thursdays!