Senior Product Manager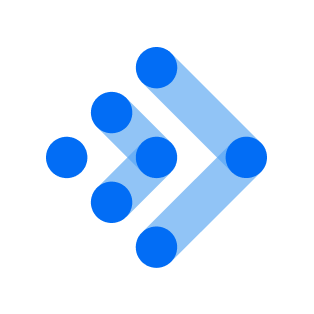 Converge
Product
London, UK
Posted on Thursday, July 13, 2023
Construction is one of the most fundamental industries on the planet - just try to imagine human societies without buildings - yet it has also been left behind by the digitalisation revolutions which have transformed other industrial sectors. Construction also accounts for 11% of global carbon emissions, while employing 7% of the global workforce and accounting for 13% of global GDP.
At Converge, we believe that if we are going to be building the cities, structures, and societies of the future then something has to change. We also believe that change will be impossible if you are not measuring what's actually happening on the ground. That's why we are building our Physical Intelligence Platform, Construction DNA, to help the industry build the future more efficiently, more safely, and more sustainably.
We're a small but ever-growing team of 54 people with a global outlook, counting 17 nationalities (and even more languages!) among us. As a team, we are passionate about cutting-edge digital innovation and driven by our mission to build the future more efficiently, safely and sustainably. Come join us!
The Role
We're hiring a Senior Product Manager to work on cutting-edge tech innovation spanning both hardware and cloud software products.
Our products are already having a huge impact on the construction industry and being used on leading infrastructure projects around the world. Now we're at an exciting juncture in our journey as a company where we are both expanding the capabilities of our products, as well as leveraging all the data we collect to provide greater value to our customers.
Do you get excited about building and shipping beautiful products? Do you enjoy diving into details with your team and helping them succeed? Do you write great product specs and turn them into reality? Then come work your magic at Converge!
What you get to do every day
Own the complete Product Lifecycle: requirement gathering, functional specification, project planning, integration, testing, and execution.
Be a 'partner in crime' for all of product, design, and engineering in cross-functional product teams to understand what is and isn't possible, define requirements, and drive things to the finish line.
Set key product metrics, tracking, and monitoring them with teams and stakeholders.
Be our product evangelist - build awareness and inspire product thinking across the company.
Identify our users' needs before they do — you care just as much about what our users don't tell us than what they do.
Understand industry trends and market opportunities.
At least 5 years of experience in product management.

You have launched new products as well as having experience in supporting the continuous improvement of more established products.
You collaborate extremely well cross-functionally - empowering your team and building trust.
You have a delivery mindset - you cut to the core of a problem, identify what needs to be done and when, and collaborate with the teams to get solutions shipped.
You're technical - you don't necessarily come from an engineering background but you can relate to engineers, and explain technical concepts to non-technical team members.
You're unafraid of collecting, analysing and communicating data to the team and company as a whole to integrate feedback, validate ideas and iterate on our products.
Experience working with agile teams – you can work with others to nimbly, plan iteratively and deliver incrementally.
An entrepreneurial spirit and whatever-it-takes attitude! You come to work every day ready to transform the business.
25 days + Bank Holidays. We also close over the end of year holiday so you can spend more time with your loved ones.
Flexible Work Options so you can decide where you do your best work.
Social Committee and team events during the year so you can have a chance to learn more about the amazing people on our team. We always have family-friendly events too so everyone can join in on the fun.
Enhanced Parental Leave So you focus on your new bundle of joy instead of worrying about expenses.
Cycle to Work Scheme so you can help reduce emissions but still get from A to B easily.
A fun, inclusive workplace that celebrates diversity in all its forms, and where everyone can bring their whole selves to work and be treated fairly, equitably and respectfully.
Learn more about our team, company culture and perks on our website