Construction Technologist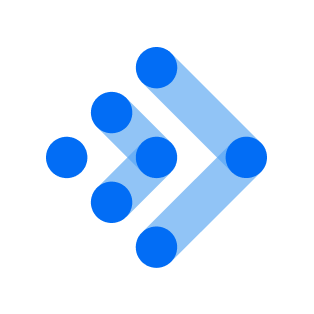 Converge
London, UK
Posted on Friday, June 30, 2023
About Converge

Construction is one of the most fundamental industries on the planet - just try to imagine human societies without buildings - yet it has also been left behind by the digitalisation revolutions which have transformed other industrial sectors. Construction also accounts for 11% of global carbon emissions, while employing 7% of the global workforce and accounting for 13% of global GDP.
At Converge, we believe that if we are going to be building the cities, structures, and societies of the future then something has to change. We also believe that change will be impossible if you are not measuring what's actually happening on the ground. That's why we are building our Physical Intelligence Platform, Construction DNA, to help the industry build the future more efficiently, more safely, and more sustainably.
We're a small but ever-growing team of 54 people with a global outlook, counting 17 nationalities (and even more languages!) among us. As a team, we are passionate about cutting-edge digital innovation and driven by our mission to build the future more efficiently, safely and sustainably. Come join us!
The Role
Are you a construction professional or concrete technologist who is passionate about using technology to revolutionize construction? This is a tremendous opportunity for anyone with real-world experience in construction to make the jump to the startup world and make an impact that would be hard to achieve in more traditional construction companies.
You will be joining our Construction Technology team, which acts as our internal subject matter experts on all things construction for our products. You will have the exciting job of being on the forefront of supporting our existing product line technically while also helping us go from zero to one on new products. As a tech startup, Converge's working style and culture are very different from those of traditional construction companies or consultancies. This role should appeal to any candidates who enjoy a less rigid working structure, a faster pace of change, and a belief that technology can significantly benefit the construction sector. Most of all, this is a unique opportunity to focus on change in the construction sector, rather than the typical deadline-focused construction culture. If you are a construction nerd who wants to see faster change in construction, this may be the opportunity you've been looking for!
This role is by definition cross-functional, meaning that there will not be a typical 'day to day', however, some of the expected job responsibilities include:
Assist customer success on technical concrete maturity calibration queries from customers and internal teams.
Assist sales on technical matters, at times joining calls with direct exposure to customers.
Perform tasks (research, documentation, etc) around existing and new concrete products aimed at increasing site efficiency and reducing embodied carbon.
Data analysis for concrete strength predictions.
If this excites you, here are some other things that might indicate this is the right position for you (don't worry if you don't have all of them!):
At least 2 years experience working in some capacity of the construction industry - having worked for a testing lab, ready-mix facilities, creating mixes or having worked for a major contractor, particularly within a concrete group. You have an overall understanding of concrete mechanics and practicalities on concrete placement on site. Knowledge of the maturity method set out by ASTM C1074 is a plus, or the drive to learn it. Candidates with more experience will be considered as well for Sr. Technologist role
You have an interest in technology solutions within the construction/infrastructure sector.

Excellent verbal and written communication skills; be able to influence and persuade a wide range of stakeholders.
A huge plus would be a demonstrated ability or interest in coding (i.e. coding bootcamp or side hobby with coding experience.
Degree in Civil Engineering; Construction Management, Material Science with a focus on concrete or another relevant subject.
Or equivalent practical industry experience
Willing to travel (within the UK and internationally).
Ambitious and curious with a drive to succeed and get your hands dirty (literally) on a construction site or in the office. This is very much a 'doing' role.
Independent; able to work remotely and effectively.
Willing to learn, able to grasp and accept new ideas.
Fluency in English is required, but we are a very international crew, so we appreciate any other languages you can bring to the table
25 days + Bank Holidays. We also close over the end of year holiday so you can spend more time with your loved ones
Flexible Work Options so you can decide where you do your best work.
Social Committee and team events during the year so you can have a chance to learn more about the amazing people on our team. We always have family-friendly events too so everyone can join in on the fun.
Enhanced Parental Leave So you focus on your new bundle of joy instead of worrying about expenses.
Cycle to Work Scheme so you can help reduce emissions but still get from A to B easily.
A fun, inclusive workplace that celebrates diversity in all its forms, and where everyone can bring their whole selves to work and be treated fairly, equitably and respectfully.
Learn more about our team, company culture and perks on our website