CMO / Head of Marketing as Co-Founder position for fast-growing company in the field of personal care products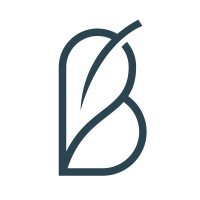 Better by Less
Job Functions:
Marketing & Communications, Product, Sales & Business Development
Employment Types:
Full-time
Locations:
Hamburg, Germany
At Better by Less, we believe that less is really more!
We produce with few and nature-based personal care ingrediencies effective soaps without plastic waste and pursue our vision to make the world of tomorrow a little bit better with our products.
What we offer you - More than just a job!
· Entrepreneurship. With our natural and sustainable products, we fight against single-use plastic!
· Growth potential & new Perspectives. As a fast-growing start-up with an already successful business model, we offer many perspectives and opportunities for professional and personal development. We are supported by well-known investors, consultants and personalities of successful founders, who believe in the further growth of our start-up and accelerate their mentoring and hands-on mentality.
· Scope for creation and trying out new ideas!
· Team spirit. As a well-rehearsed team of 13 highly motivated experts, we pull and work closely together with our common goal of banning single-use plastic from all bathrooms.
· Flexibility. Organize your daily routine independently - we trust you and your work and offer flexible working models from home office to remote!
· Feel at home. We provide you with a workplace including a feel-good factor, good coffee, muesli and fruit, as well as a casual dress code.
· Central location in Hamburg. We are located with our office well connected to all means of public transportation directly at the Lange Reihe in St. Georg, from where it is only a stone's throw to the Alster.
· We already manage some challenges and succeed in reaching our first goals! We already have an growing company that has already solved many initial difficulties (already tens thousands of enthusiastic & loyal customers, existing infrastructure, first trade listings, automated production, etc.).
· An appropriate salary as well as the possibility of participate of our success by getting company shares
Your tasks - You can make a difference!
· You are responsible for the marketing of our products from A to Z: With effective multichannel communication, strong activities to the development our brand and the optimization of our ongoing campaigns based on evaluation of extensive data material & reports (performance marketing) you inspire new and existing customers. Therefore you get everything out of the given resources, have innovative ideas and should not be afraid of going new ways.
· Strategic corporate management together with an ambitious and experienced founding team. You will lead a marketing team of 4 specialists and young talents with whom you can improve your personal and professional skills together. Furthermore, you will build up a sales structure for further expansion in retail.
Your Profile - Come on Board
· You have a bachelors or masters degree in business administration (or graduated in a comparable subject), ideally with a focus on marketing
· Übersetzung in Englisch. You have gained at least 3 years of practical experience in marketing or sales and also have a broad wealth of experience in the context of e-commerce.
· Ideally, you have already founded a company and have experience in team management of departments or leadership of startups and trust yourself to develop a strategy that will allow the company to grow even more strongly in the future.
· Despite of complex topics, you keep track, have a structured working style and help employees to set their priorities correctly.
· Fluent German and English skills
· You will be present on site in our Hamburg Office for at least 3 days a week.
We are an open-minded and dynamic start-up and attach great importance to respectful interaction, a strong team spirit and a trusting cooperation. We do not tolerate any sexism, racism and firmly reject any other discrimination in our team! We are more than happy about every new team member, regardless of the personal definition of gender, sexuality and origin, which enriches Better by Less with new individual skills.
You want to help build an impact startup, reduce CO2 emissions and make the world a better place? Then come on board and apply now. We look forward to hearing from you!
Please apply with CV, salary expectations and possible starting date.
Type of position: Full-time, permanent position